Avaus Expert Talks
Events & materials on improving marketing efficiency by utilising data and automation
Avaus Expert Talks 2024 – AI: Beyond the Hype
In February 2024 we're partnering up with Mercuri International and their 'The Sales Conference'. ​​​​​​While Avaus brings extensive knowledge and hands-on experience in data and AI, Mercuri International are experts in research and the latest trends.
Read more about the event for February 2024 here: https://www.trippus.net/AI-beyond-the-hype-2024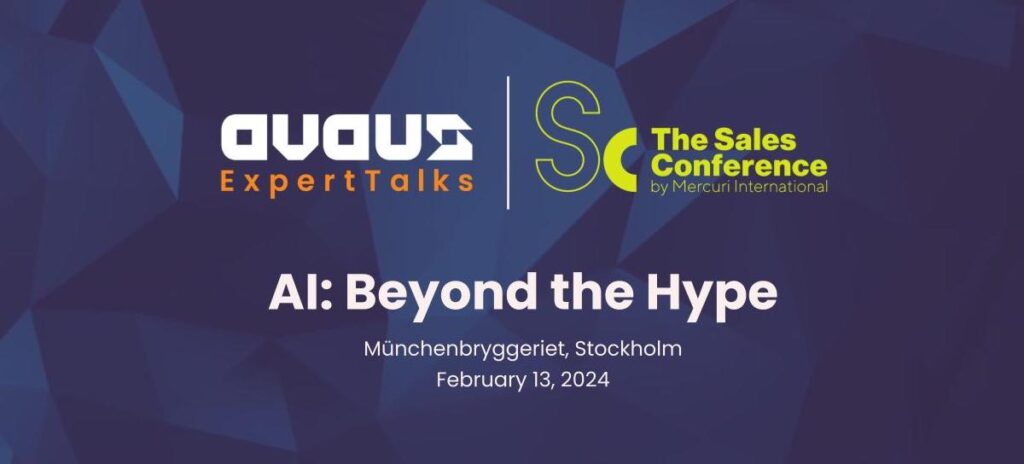 ---
Future-proof Europe by leveraging data and automation
Europe has historically had a strong record on sustainability and inclusion, with a mixed picture on growth. Corporate Europe is falling behind, as tech weakness permeates sectors. The value at stake is high, not only for growth, but also for sustainability, inclusion and Europe's strategic autonomy. European decision-makers and companies need to go on the offensive, for a step change on technological capabilities and competitiveness.
So, how do we manage this crisis?
At Avaus Expert Talks, we talk about a bright future combining good values with great growth. But we also talk about the dark side of digitalization, for example what happens to the people whose jobs and tasks can and will be automated. We give you good examples and best practices of how to leverage data and automation – and in the long run secure Europe's competitiveness.
Get inspired by experts: watch the previous event recordings!
Watch on demand
Watch previous Avaus Expert Talks