Future-proof Europe by leveraging data and automation
Europe has historically had a strong record on sustainability and inclusion, with a mixed picture on growth. Corporate Europe is falling behind, as tech weakness permeates sectors. The value at stake is high, not only for growth, but also for sustainability, inclusion and Europe's strategic autonomy. European decision-makers and companies need to go on the offensive, for a step change on technological capabilities and competitiveness.
So, how do we manage this crisis?
At Avaus Expert Talks, we talk about a bright future combining good values with great growth. But we also talk about the dark side of digitalization, for example what happens to the people whose jobs and tasks can and will be automated. We give you good examples and best practices of how to leverage data and automation – and in the long run secure Europe's competitiveness.
Get inspired by experts: watch the event recordings!
Who should watch
the videos?
Leaders and decision-makers looking to become more data-driven in:
Marketing
Sales
Customer Service
Data & Analytics
Access the recordings to:
Discover effective ways to leverage data and automation for accelerated business results
Immerse yourself in the expertise of industry leaders and gain valuable insights from their journeys
Explore success stories and transformational cases from Avaus customers and partners
"Empowering customers and the rise of user-generated personalization"
Global Digital CX Lead at H&M
In today's fast-paced digital landscape, customer expectations for personalized experiences have never been higher. To meet these demands, businesses must prioritize user relevance, and inviting customers to take control of their own personalization has emerged as a powerful strategy. Oscar shares insights on how businesses can win customers' attention early in the funnel and secure direct relationships with them. Drawing on his extensive experience in digital CX, product development, innovation and growth, Oscar explores the potential of user-generated personalization and how businesses can empower their customers to create truly personalized experiences.
"New world orders and signals from the future"
Founder at Rehumanize Institute
Laila sets the scene for our world and working environments in rapid change. Fueled by exponential technologies, climate crisis, post-pandemic and geopolitical impact, every organization and every position are bound to face significant changes. In order to stay ahead we need to identify the important signals and act on them, as well as leverage technology responsibly to make humans flourish and thrive. To avoid dehumanization we need to challenge existing mindsets, innovate impactfully beyond standard optimizations, and activate our impact leadership to become the responsible champions of the future.
"Embracing user unpredictability"
Founder at Alice Labs
Oskar explores the user perspective of intelligent systems and recommendations. Oskar has studied consumers and their relationship to technology for 15+ years, and stresses the need to understand the human condition when designing technology. People's lives are messy and unpredictable. There are limits to data for deciphering consumers, and hence we need to build systems that are not "black boxes", but allow people to interact, engage and feel empowered.
Speakers
Kim Bagdonas Jørgensen
"Change management should not be an adventure"
Nordic Head of Media & Digital Customer Experience at McDonald's
According to Yvon Chouinard, rock climber and Patagonia founder, the word adventure has gotten overused: "For me, when everything goes wrong – that's when adventure starts." The same goes for change management in marketing, sales and service. Leading digital transformation should not be an adventure. It should be a planned process and systematic development, so nothing goes wrong. Kim Bagdonas Jørgensen, Nordic Head of Media & Digital Customer Experience at McDonald's, gives us good examples and best practices of how to manage data-driven change – and in the long run climb to the top.
"Capabilities needed to turn customer data into business value"
CEO at Adlibris
Adlibris is the Nordic region's largest bookstore and they want to inspire people to their next reading experience – show their customers the way to books that delight, touch and upset. And they are improving that experience with the help of us at Avaus. Using Avaus' library of data models, algorithms and methods, the goal is to increase Adlibri's return on investments in data and technology – and create a world-class customer experience. Jonas Karlén, CEO at Adlibris, talks to Peter Vaigur, Head of Insights at Avaus, about what strategical, technological, organizational and individual capabilities are needed to turn customer data into business value.
"Doing more with less in times of distress"
CEO at Avaus
Emma talks about how data and automation can help industry leaders improve both effectiveness, doing the right things, and efficiency, doing the things right. Heading into a recession, it is increasingly important for companies to use their resources intelligently and increase profitability with as few funds as possible. With a higher degree of automation and more data-driven decisions, she shows how sales and marketing organizations can do more with less.
Livestream breakout sessions: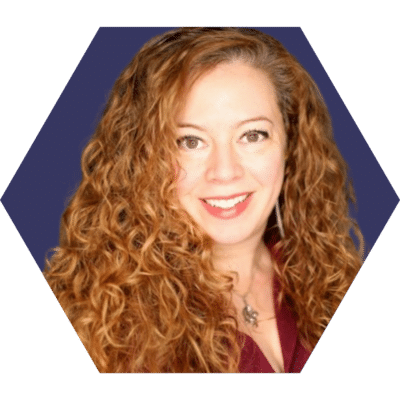 Leila
Mojtahedi
Head of Customer Marketing & Channels,
Global Marketing and Communications
KONE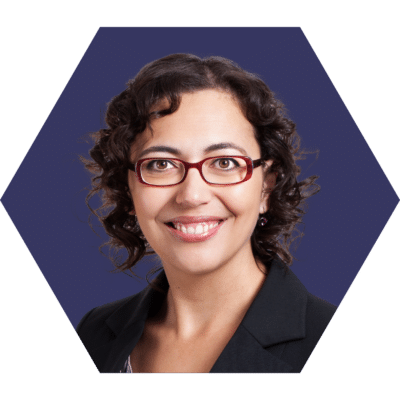 Katrin
Jöst
Head of Corporate Marketing
TRUMPF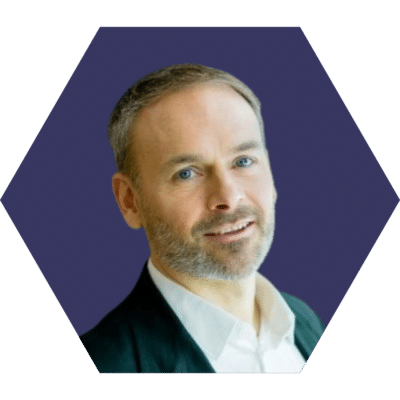 Tom
Lindberg
Chief Digital Officer
Viking Line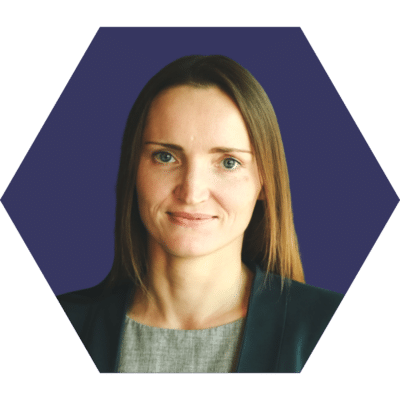 Vaiva
Mikeleviciene
Head of Data & Analytics IT
Telia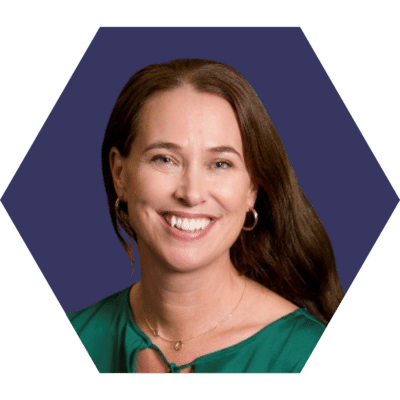 Emma
Spjut
Head of CRM & Marketing Automation
Dustin