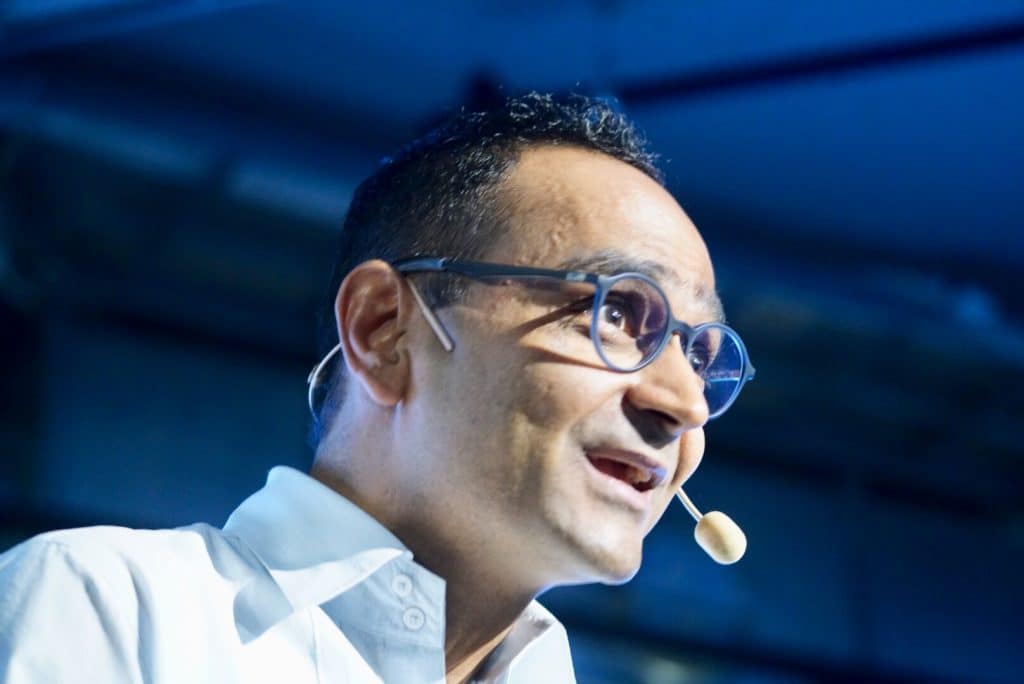 Avinash Kaushik at Avaus Expert Talks 2019
Analytics Evangelist Avinash Kaushik on Avaus' Expert Talks:
Unsolvable Marketing Problems are now being Tackled with Machine Learning – according to Avinash Kaushik at Avaus Expert Talks 2019.
According to Avinash Kaushik, one of the world's leading analytics thinkers, Machine Learning will replace much of traditional software development. "AI is really about learning, which means that algorithms train themselves and come up with solutions that go far beyond what humans are capable of." Kaushik says that this will completely change the way we market as well. Kaushik was keynoting Avaus' Expert Talks about how to turn data into business results on May 7th  at Epicenter in Stockholm.
Self-learning algorithms will have a profound effect on marketing practices and decisioning. "Many traditionally difficult challenges, such as optimising the media investments in different channels, can finally be resolved to high accuracy with ML." Kaushik also pointed out that the new data and analytics capabilities will enable unforeseen services innovations and highly sophisticated targeting. As an example, Kaushik mentioned a hotel chain that was able to solely address people who, at a given moment, were stranded at airports across the US, due to delays.
Analytics' main task today is to monitor customer intent in real time and to build capabilities that can address those intentions with services, products or experiences. "Demographic targeting is completely obsolete in today's digital environment".
Avaus' CEO Emma Storbacka, who was chairing the Avaus Expert talks, added: "How fast organisations are able to ramp up capabilities in Machine Learning and Deep Learning will set apart winners and losers – all the data and tools are available, for every company. Now it's a question of execution."
Avaus Expert Talks was a morning side event of the Nordic Business Forum 2019.
Other Avaus Expert Talks speakers were: Linda Berg Postnord, Fredrik Vik ICA, Regan Kirk Growth Tribe, Lea Lindgren, Magnus Zackariasson Telia, Christopher Engman Proof Analytics, Rickard Berthold McDonalds and Emina Dervisevic Saint-Gobain.
About Avinash Kaushik: Digital marketing evangelist for Google and co-founder of Market Motive Inc, Blog: Occam's Razor, Books: Web Analytics: An Hour A Day and Web Analytics 2.0, Customers: P&G, Dell, Time Warner, Chase Bank, Hyatt, Porsche, and IBM.
Contact us