To celebrate the beginning of the collaboration between Avaus and NORD DDB we held a joint seminar on content automation – your key building block to personalisation. Did you miss out on the content automation seminar? Don't worry, here are 4 highlights that you should keep in mind.
1) Avaus brings the data and NORD DDB brings the emotion
By collaborating in this way, Avaus and NORD DDB can create a powerful content automation system that leverages the power of data and automation to inform creative content that resonates with the client's audience.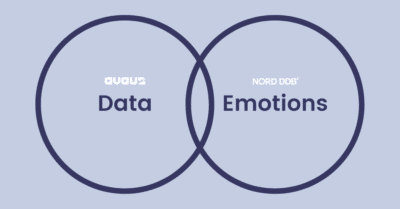 2) A successful content automation journey needs the right vision, people, and business case!
What is the key to successfully developing content automation? Ville tells us that having the right vision, mission and business case is THE recipe for success. Commitment and courage to really get into this and solve these things are what matters.
3) Automate the bulk of the content so you can spend more time on moving the brand long-term and reach unreasonable growth
Staffan Slörner, Senior Client Director at NORD DDB mentions that more good can be done if we have the time to move the brand and find new ideas and work with long-term growth. With content automation you will be able to automate the bulk of the content, so you can spend more time finding out the next big step for the company and how to reach unreasonable growth.
4) Don't automate for the current state, but rather build for the future.
Dream big and build for the future! Platforms and systems will come and go but your brand stays forever. Make sure to automate for the future with less dependencies.
Would you like to take part in all the insights from the content automation event?