Published originally in Kauppalehti on November 2020 by Ossi Kurki-Suonio.
US e-commerce giant Amazon quietly launched its Swedish site a month ago. There had been rumours of a launch for years, but during the summer the rumours intensified, first with the recruitment news, then with the establishment of a logistics centre in Sweden. But as screenshots of the Swedish site and the name of the operation Dancing Queen leaked online, expectations peaked.
The opening didn't live up to the hype expectations. There was no major launch, and there was no virtual news conference scheduled for the corona period. No press release was sent out. The site was just appeared one click away.
"That's the Amazon way," posted Amazon consultant Markus Varsikko to a stunned journalist.
The secretive opening surprised Swedes, perhaps, so much that Kauppalehti in Finland had time to headline the opening before Swedish media. Excitement and expectations quickly erupted into laughs when Swedes rushing to explore a range of 150 million products stumbled upon a "FGM repair set" and a "rape-shaped" fishing serpent and other bizarre translation errors.
It's been quiet since then. During Black Friday, Amazon can almost have been forgotten.
Was the launch going to be a dud after all?
Amazon turnover  2010-2019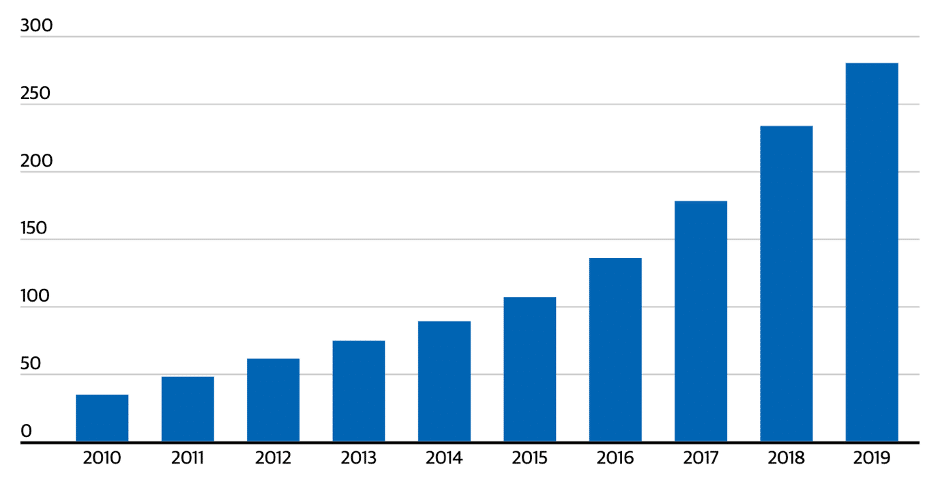 In the Nordics or Finland, Amazon's disruptive power has yet to be assessed, but the impact is in dire need of a broader societal debate, says Kim Weckström from his Helsinki home office.
When Amazon confirmed the leaked project Dancing Queen, Weckström decided to set other things aside and spend three weeks figuring out what Amazon was really all about.
"The better you get to know Amazon's business logic, the more incredible it becomes."
Weckström, a serial entrepreneur, was involved in the founding of the Newsweekly City Magazine and the Markkinointi & Mainonta [Marketing&Advertising] magazine. Weckström is also a Finnish online-pioneer.
In 1995 he was involved in the founding of one of the first Finnish internet consultancies – The Works Finland, and a few years later Weckström was the founder of Satama Interactive. In 2005, he was one of the three founders of Avaus, a Data- and Analytics consultancy. Its main customers are big retailers such as the S-Group in Finland and Swedish ICA. Sweden has also become the core market of the company, with its CEO based in the Stockholm office.
Amazon is challenging Avaus' core customers on its core domain – Data. Weckström foresees a big global battle of the ownership, governance and legitimate use of customer data. Most Nordic companies are only at the very beginning of becoming for competitive as data driven businesses.
That is why we had to look closely at what Amazon is and what the impact for Nordic trade sector – both retail and wholesale.
"The better you get to know Amazon's business logic, the more incredible it becomes."
"The more you dig into the company, the bigger, more complex and disruptive it becomes. I thought I had a relatively good understanding of it, based on the run-of-the-mill Amazon reporting. I've also been a customer for more than two decades. But when I started going through the annual and analyst's reports, I had some kind of a revelation."
Amazon already became larger than the entire Finnish economy
"For starters, you need to grasp the pure size and scope of Amazon," Weckström says. In 2019, it was the ninth largest company in the world with revenue of US$ 280 billion. Only a few Chinese state-owned companies, oil companies, Volkswagen are larger and biggest of them all is Wallmart.
Revenue of $US 280 billion makes Amazon a bigger economy than Finland, whose GDP was $US268 billion last year. This year, Amazon's revenue should reach over $380 billion while the Finnish economy will contract.
It's undeniably a staggering achievement for Jeff Bezos – who launched Amazon in his garage as an online store for books.
Amazon also has huge muscles. It is the world's largest advertiser and one of the largest capital investors. It also has the world's largest R&D budget. Amazon includes personnel and the running costs of its bricks and mortar stores in the Technology and Content spend. Based on this, Amazon invested $71.5 billion in its own growth last year. This compares to the entire budget of the Finnish state – approximately $US 62 billion.
"Amazon's ability to invest in infrastructure, R&D and marketing is beyond comparison. These numbers are seldom used in the daily debate. The pure size of them, makes them completely abstract."
It has used its muscles for straightforward massive growth. All Amazon markets can be found on the list of the richest countries in the world. It is as Amazon has checked the boxes on the list of the world's largest economies one at the time: The United States, China, Japan, Germany, Britain, India, France, Italy, Canada, South Korea. In addition, Amazon operates in some of the neighbours of these major countries: Ireland, Mexico and Spain.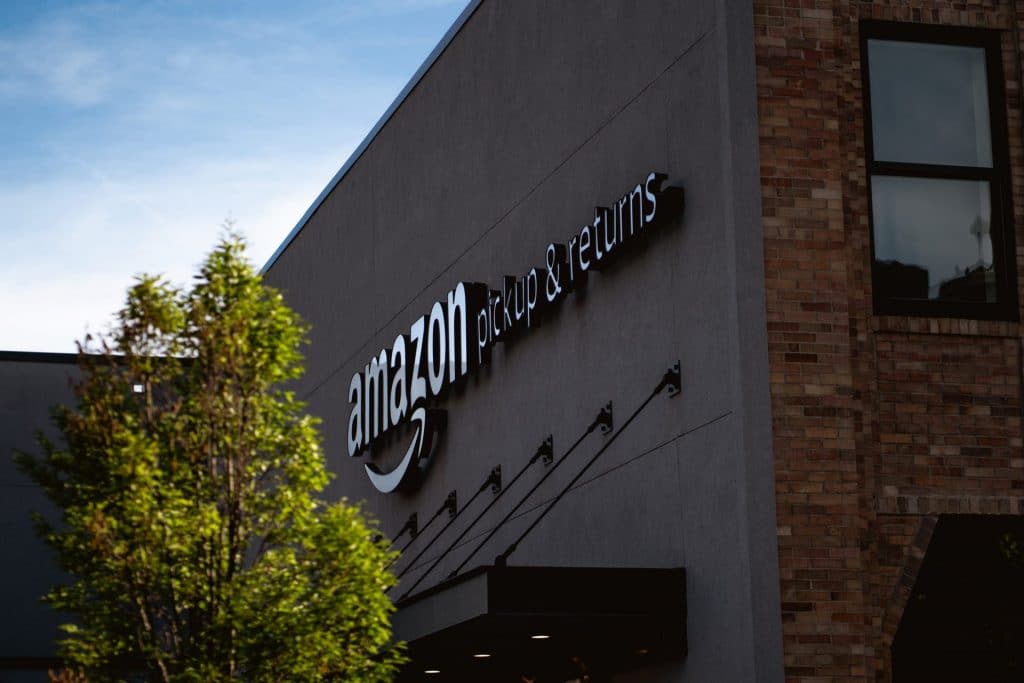 Iceland, Norway, Sweden, Finland and Denmark are not the top of the list as individual countries, but as a heavily integrated economic area, the Nordic countries are the 11th largest economic region in the world just after South Korea.
"I was a little surprised why it has taken a relatively long time to arrive in the Nordics, considering that total purchasing power and disposable income per capita are at the very top of Europe. But the answer, of course, is logistics. The Nordic countries are logistically quite far away."
Google and facebook of retail
Next, Weckström ties Amazon to present global megatrends. He takes media and advertising sales as an example. Globally, about half of total advertising spend is digital. Of the $US 330 billon digital ad spend, two-thirds goes to the five largest platforms: Google,  Facebook, Amazon and the Chinese Alibaba and search engine Baidu.
Weckström believes that a similar development underway in retail and that Amazon is riding on the winners take all -wave. Amazon is not only an online store, but a trading platform uniting the eastern – predominantly Chinese vendors with consumers in the west and India. The Chinese represent 45 precent of all European third-party vendors. On top of that, most Amazon first party and third-party western vendor products are manufactured in China.
So the Amazon is a modern times Silk Road?
"Yes, to a great extent. It is becoming the world's largest retailer in the west, and its products are manufactured in China."
According to Weckström, in a not very distant future, Amazon will colonise daily commerce and consumer life.
"If you look ahead for ten years, we will have see a very similar development to what is now going on in the media."
"Amazon creates a closed loop around the customer."
Thirdly and ultimately, Weckström believes that it is vital to understand the power grip Amazon has on its customers. After each purchase, the grip on customers tightens as they gradually start moving their product searches from Google to Amazon.
It has 300 million active customers, i.e. customers who have made a purchase in the previous year. About half of them start their product searches directly from Amazon.
"Amazon creates a closed loop around customers that customers won't leave. They start their searches on Amazon and end up purchasing on Amazon. Here's the power of the platforms. They create closed environments. Facebook has done this for our social relationships, Google has done it for our searches and now Amazon is doing it in commerce."
Borat 2 builds Amazon's customer base
A month before the U.S. presidential election, Borat 2 was released on Amazon Prime. With the film, Amazon is attracting more consumers to its loyalty program.
Amazon Prime is known to Finns primarily as a streaming service. Its autumn hit is Borat 2, was released during the run-up to the US election. In Europe Amazon has bought, among other things, the Champions League's broadcasting rights to Germany for the 2021-22 season. It has also acquired broadcasting rights for 20 English Premier League matches scheduled for Christmas.
Still, Prime is first and foremost a loyalty program. There are about 150 million Prime subscribers, and 80 per cent of them do their products searches only on Amazon, Weckström estimates.
"In almost all markets, Prime fulfillments are within 24 hours and in some smaller markets within two days. The Amazon logistics capacity in Sweden is still too small for that."
So far, Sweden has not yet seen aggressive marketing, and marketing efforts have been restricted to Prime's streaming service and Borat.
"It's just one tool that Amazon uses to engage customers and expand the customer base. Still lacking their full logistics capacity, this is their toe-in-the water marketing. It's probably the most cost-effective way to acquire new subscription relationships the moment."
"It's a game changer."
As the global giant extracts fairytale riches and uses them to successively take over new markets, while establishing a tightening grip of on east-west consumer trade, Amazon's ambition has been to define itself as a new kind of company that does not distribute dividends to its owners but emphasises long-term growth, Bezos' creation begins to appear as a new-day East India trading company instead of the new Silk Road.
And the analogy isn't entirely invented by the reporter himself. The Federation of Indian Merchants, CAIT, explicitly compared Amazon to colonial trade companies-like colonial colonialists, destroying local merchants one by one in the same way the colonial powers seized the Indian states.
According to Weckström, the challenge must be taken seriously. The rules of competition change in the Nordic countries as well.
"It's a game changer. Not overnight, but over time."
Nordic e-commerce still local
According to him, the first ones to come under fire in the Nordics, are the large Nordic retail and omnichannel players.
"E-commerce today is very local in the Nordics. In Finland, the share of cross-border e-commerce is approximately 30 per cent, but in the rest of the Nordics, the average is less than 20 per cent. In other words, e-commerce is dominated by large Nordic incumbents. Nordic omichannel players such as XXL and EL-Giganten are the ones to feel the heath."
On the day of launch, the Swedish Amazon featured 60,000 items in the sports category and 50,000 in home electronics.
"In principle, Amazon displays exactly the same products as everyone else in its home electronics range. It just sells them a little cheaper."
In this battle, Amazon's main weapons are the relatively narrower cost base of an e-tailer and the world's largest marketing budget, which it uses to entice customers into its walled garden.
"In the early stages of a launch, Amazon will out-spend everyone in search, thus making everyone else virtually invisible. Amazon does carpet bomb, but carefully select the spearhead categories where it wants to fully dominate search.
"It's ultimately about people's souls: desires, needs, wallets. Amazon is one of the most powerful machinery in the world, specialising in collecting and building purchasing data based on people's needs. On top of this, it has developed the world's most powerful algorithms that, at the right moment, target the customer with what they need. And once you're inside, you'll be less and less looking elsewhere."
According to Weckström's estimates, the effects could be huge in the Nordic countries. If the Nordics play out like in other markets, Amazon may have more loyalty memberships in the Nordic countries in the long run than there are members of the biggest domestic loyalty schemes by incumbent retailers.
"We have 15 million households and 27 million people. Assuming that in five to seven years' time, 80 percent of households will shop online and Amazon will gain a market share of around 20 percent, we are probably talking about 7-10 million active customers. A third of them would be Prime customers."
"When an ecommerce penetration reaches a certain critical point, the margins of the entire retail sector take a big hit."
Amazon launched their UK and German sites in 2002, and currently command a ecommerce market share of 27% and 30% respectively.
Weckström believes that it is important to anticipate Amazon's long-term impact on employment and the overall economy. The trade industry employs approximately 1.5 million employees in the Nordic countries and 290,000 people in Finland. He does not want to speculate about the employment impact of the transformation ahead in both retail and wholesale, observes that, in relation to turnover, Amazon employs only a fraction compared to traditional retail.
Finland before Norway and Denmark – two intermediate steps
And as e-commerce share grows, traditional retail margins will come under pressure.
"When an e-commerce reaches a certain critical threshold, i.e. about 15 per cent, the profit margins of the entire retail sector will take a big hit, as it will increasingly exposed to global competition and pricing," Weckström says, adding that e-commerce currently accounts for about 11 per cent of total retail in the Nordics.
The remaining question is, when Amazon can be expected to launch in Finland. Markus Varsikko, the CEO of Dash Retail Consulting, expects that the launch of a localise Amazon in Finland within six months or a year. Weckström, on the other hand, expects a launch within three years time.
"The best source is LinkedIn, which tell tales when they start recruiting in Finland. I haven't found many Finns yet. In Sweden, hiring started two years before the launch."
"But here are two intermediate steps. There is only a small logistics centre in Sweden, and until a large logistics centre is built in the middle of Sweden, Prime cannot be properly launched. When it is done, Norway and Denmark will follow suite after Sweden. Finland will be the last to open."
Contact us