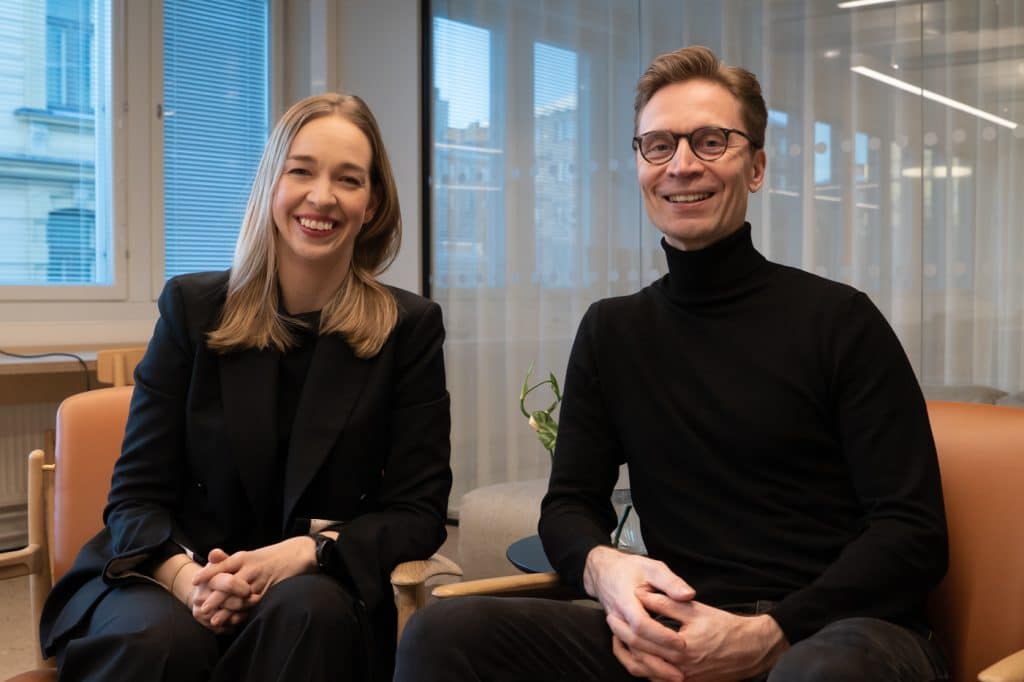 Emma Storbacka, group CEO and Mika Toikka, Deputy to the CEO and Country Manager for Finland, photo: Patrik Lindeberg
Avaus, the leading Nordic boutique consultancy has appointed Mika Toikka as Deputy to the CEO and Country Manager for Avaus Finland. The goal is to accelerate Avaus' journey towards the vision of becoming leading in its field across Europe. 
Mika Toikka joins Avaus from the leading deep-tech and innovation company VTT, where he formerly was EVP Commercial operations and a member of the leadership team.
"Finnish companies have a treasure trove of data at their fingertips but are unable to turn it into business results and use it for better customer experiences and more efficient sales and marketing processes. I'm impressed with Avaus' ability to help customers accelerate growth; Avaus has a unique culture that manages to embrace both tech-savviness and true customer-centricity," Mika Toikka says. 
According to Emma Storbacka, Avaus Group CEO, enterprises seeking to become data-driven at scale typically have the same issues preventing them – organisational silos and low data literacy. "During the first months of the pandemic in 2020, we took the opportunity to pause for a while, recap everything we have learned during our hundreds of customer engagements, and distil it into a success recipe that makes us more scalable, and our customers more successful," Storbacka says. 
"After two years of refining our methodology and our technical accelerators, we are ready to scale. This feels like the perfect moment to strengthen the organisation with someone like Mika," Storbacka says. "We believe that we are uniquely positioned to become the best in Europe in our industry – now we are hitting the gas pedal!"
"The bold vision for Avaus, the cross-competence expertise, the industry-leading methodologies and customer references excited me – I look forward to being a substantial part of Avaus' continued success story in the years to come," Mika Toikka says. 
About Avaus: 
Avaus is a transformation partner for mid-sized and large enterprises seeking to improve sales and marketing results by leveraging data and automation. Avaus employs 120 experts in Data and Analytics, Marketing Technologies and Strategy. In 2021, Avaus had revenue of 12,6 m€ and an EBITDA margin of 12,9%. Avaus offices are located in Stockholm, Helsinki, Munich and Gdansk. Find out more at www.avaus.com
More information: 
emma.storbacka@avaus.com