While the past year's focus has been mostly on engagement technologies such as marketing automation and CRM, these technologies only address the tip of the iceberg when attempting to build the meaningful customer relationships that today's customers expect. More relevant and contextual customer and account experiences require capability to gather insights from customer data, orchestrate, and activate it. Customer data platforms' value proposition is to provide the data collection, consolidation, structuring and activation capabilities – navigating suitable solutions and business benefits is critical but often the main challenge.
Besides of the technology focus, use case centricity is an undervalued area that is often disabling business value captured. This session will help navigating through all the hype, buzzwords and acronyms.
In this session you will learn
In which stage of your transformation (customer) data capabilities will become relevant

Which use cases are typically the initial ones to begin with for rapid time to value

How these capabilities will affect your current architecture and roadmap
Who should watch? 
Chief Analytics Officer / Head of Analytics

Chief Data Officer / Head of Data

Chief Marketing Officer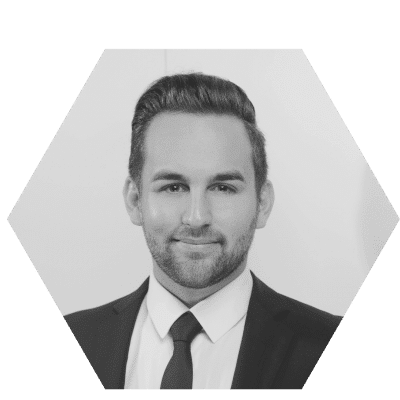 Semih Akkaya
IT Manager Marketing Automation & Sales Support at Walter AG
"(Customer) Data is the start of the journey for channel independent unique customer experience."
Johannes Friess
Digital Innovation Manager at SAVENCIA Fromage & Dairy Deutschland
"Consumer centric experiences are the key to sustainable business success, unlocked by data"
Johannes Frieß is spearheading innovation, digital transformation & consumer centricity for SAVENCIA FROMAGE & DAIRY DEUTSCHLAND, Germany's market leader in cheese.
Before joining Savencia, he gained part of his extensive expertise from his work for media agencies like Kinetic Worldwide, Mindshare and Vizeum.

Steven Hahn
Managing Director DACH at Avaus
Steven has 16 years experience in B2C and predominantly B2B Sales and Marketing with a wide variety of competencies. His passion lies in identifying high impact opportunities and defining journeys towards a more customer centric approach. Paired with his strong technical experience across all layers of technology, he often acts as senior advisor to translate strategies into value driven roadmaps and prioritized use cases.

Tuukka Valkeasuo
Group CTO at Avaus
Tuukka is the CTO of Avaus, and has a background of over 20 years in technology consulting and system integration globally and across industries. Living with our clients in the crossroads of the need to understand customers, to generate business results even faster, and now having technology capabilities to make it possible, is a basis not only making every day exciting but also for extraordinary results.
Complimentary Gartner Report of the Month
What Data and Analytics Leaders Need to Know About Customer Data Platforms
According to Gartner, "Customer data is vital to improving customer experiences, but data and analytics leaders are often unsure about the optimal use cases for customer data platforms. D&A leaders must understand the customer data platform landscape and the user requirements that customer data platforms support"
Download to read
What are the features of CDPs
Where does a CDP fit within an enterprise data management architecture
More about the different CDP vendor types and use cases for each of them
How to evaluate if you need a CDP
What are the crucial stakeholders to involve in implementing a CDP
Download here
Gartner, What Data and Analytics Leaders Need to Know About Customer Data Platforms, Melissa Davis, David Norrie, 17 December 2020.
GARTNER is a registered trademark and service mark of Gartner, Inc. and/or its affiliates in the U.S. and internationally, and is used herein with permission. All rights reserved.