"By 2023, data literacy will become an explicit and necessary driver of business value, demonstrated by its formal inclusion in over 80% of data and analytics strategies and change management programs."
Gartner, Roadmap for Data Literacy and Data-Driven Business Transformation: A Gartner Trend Insight Report, Alan D. Duncan, 5 October 2020.
Introduction to the key elements you need to know to build a result and data driven marketing & sales engine. The webinar will give you an introduction on what data you should be focused on and why, as well as key questions you should be able to answer to be able to have your data situation at control.
Watch
Watch to hear
What data is relevant for marketing & sales 

What gives data predictive power and why

What are the data related questions you should be able to answer as a CMO
SPEAKERS
Christoffer Rönnblad, McDonald's
With us as a guest speaker we have Christoffer Rönnblad. 
Christoffer is Chief Marketing Officer for McDonald's in the Nordics, and is responsible for leading marketing, digital and consumer & business insights. Marketing and growth strategy development in an international environment are his areas of expertise, and he has a proven track record of turning around markets with low performance into sustained growth.
As the CMO in a fast-moving company, Christoffer will share his learnings on what a CMO needs to know and work with towards a more data-driven organisation.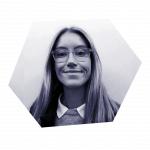 Johanna Andren
Data & Analytics Business Lead at Avaus
Johanna Andrén is business area lead for the Data & Analytics practice at Avaus Sweden. She believes in the untapped potential in data-driven sales & marketing. Johanna has a strong experience working in results-driven data & analytical development within marketing & sales. Passionate about supporting CMOs in driving their data & analytics agenda.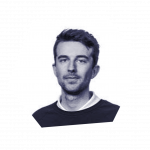 Oscar Jäderberg
Solution Architect
Avaus
Oscar is a Solution Architect at Avaus Sweden. His main focus is enabling first party data in Web & Media solutions.