Growth hacking delivers crisis help:
Doctors Without Borders selects Avaus and gifts good deeds for Christmas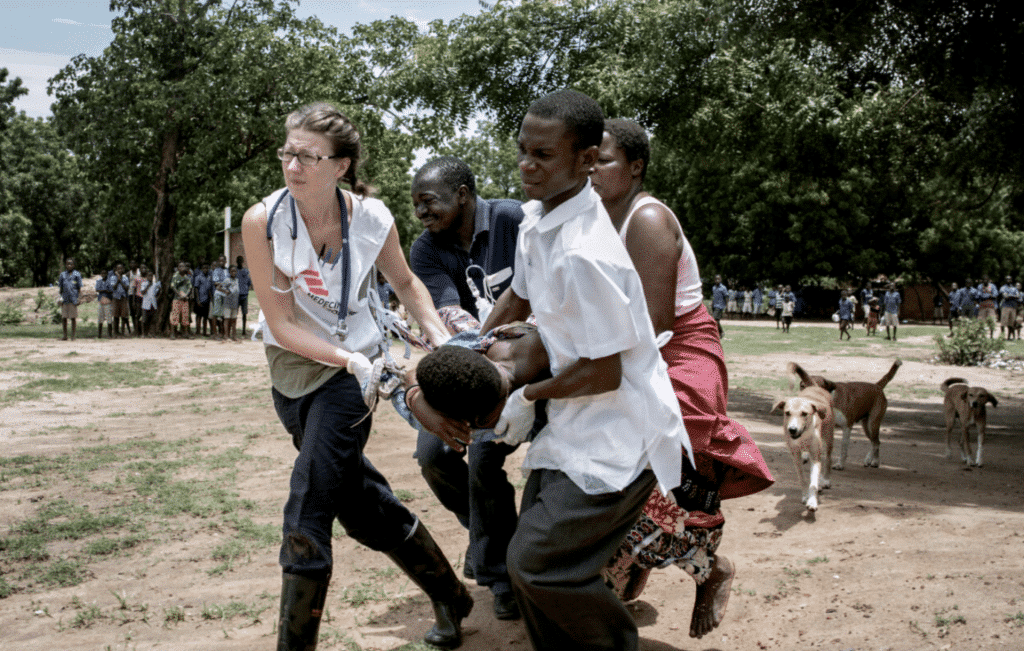 Photo: The medical humanitarian organisation Doctors Without Borders includes more than 47,000 medical professionals working in the crisis areas of the world
Doctors Without Borders (Médecins Sans Frontières, MSF) has selected Avaus as its Finnish partner. The organisation will use growth hacking methods complemented by Artificial Intelligence in its fundraising in Finland, aiming to find and develop long-term donor relations.
The world-renowned Doctors Without Borders, known by its acronym MSF and providing free medical care in areas suffering from crises and epidemics, established its presence in Finland last year. "When we heard about this, we wanted to contribute to the organisation's fundraising", says Ira Gylling, Growth Director, Avaus.
She says Avaus and MSF are using data and analytics to find those people in Finland for whom impartial and independent humanitarian aid is a priority. "We started with a clean slate, and during the first year of collaboration, we have together built a frontrunner position for MSF through the development of marketing competencies."
"Because MSF is exclusively funded by donations from private donors, every euro invested in fundraising must bring top return to transform into aid", Ms Gylling says. She continues by saying that the Christmas season is particularly important for campaigning because many Finns are now substituting traditional Christmas gifts with responsible deeds.
"We chose Avaus because their approach is based on speed, an experimental culture and continuous learning. This is ideal for the fundraising of a humanitarian aid organisation where situations may change at short notice", says Samuli Tarvainen, Fundraising Manager, MSF Finland.
Mr Tarvainen continues by saying MSF is very satisfied with the smooth collaboration with Avaus. "Avaus has contributed with expertise that has allowed our own team to take great strides forward in terms of their in-depth digital marketing skills."
The collaboration is advanced by regularly organised joint project days with clearly defined goals. Working together also promotes a team spirit and seamless communication. "We have achieved a lot within a very short timeframe, while at the same time increasing our understanding of how to communicate our aid mission and serve our donors better."
Avaus is participating in the MSF Christmas fundraising effort in Finland as one of the donors. "Our Christmas gift to our clients is a package that delivers emergency help in crises around the world."
Doctors Without Borders (Médecins Sans Frontières, MSF) is an international aid organisation specialising in medical help. The organisation provides medical help for the victims of armed conflicts, epidemics and natural disasters, as well as for those excluded from organised healthcare. 
Avaus: Avaus helps companies harness data as the motor for intelligent growth. Avaus employs 135 experts in data, analytics, growth marketing and technology in Helsinki, Stockholm, Gdansk and Munich.
More information: 
Ira Gylling
Avaus
Director, Growth
ira.gylling@avaus.com
+358 505 255 089

Samuli Tarvainen
Fundraising Manager
Médecins Sans Frontières Finland
samuli.tarvainen@helsinki.msf.org
+358 44 746 54 68