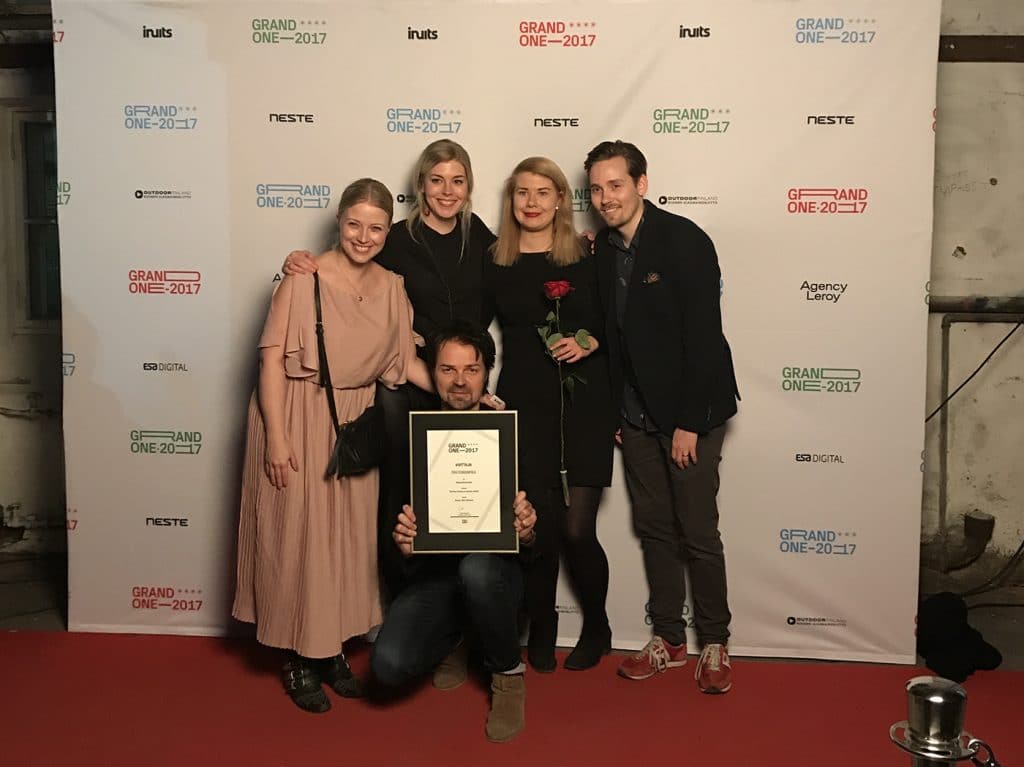 Avaus Marketing Innovations has won the award for "Best online campaign" at the Grand One awards for its #lupaankuunnella ('I promise to listen') campaign, created for the Finnish Children and Youth Foundation. The campaign made use of real stories from young people involved with the Children and Youth Foundation.
Every year, countless young people in Finland become marginalized from society, but they are more than just a faceless, voiceless mass. The phenomenon of marginalization is made up of countless unique stories and human circumstances.
This inspired the idea of a pre-roll ad for YouTube that, for the first time, would "skip" its viewer. This was a symbolic representation of the vicious cycle created by people not paying attention to youth, and the mechanism by which youth are overlooked in society. A promise was made: #lupaankuunnella, 'I promise to listen'.
"This work came from the heart and had a strong, touching message. Our customer had complete trust in our team and our idea," commented Mira Träskelin, Avaus' newly appointed Head of Content and Creative, at the Grand One Gala.
The team responsible for creating the campaign included Tuula Colliander, Executive Director of the Children and Youth Foundation, Jyrki Poutanen, Creative Director at Avaus, AD Tuukka Paikkari, copywriters Tiina Kaakkunen and Joonas Kuisma, motion designer Maarit Pohjanpalo, graphic designer Heini Ruuskanen and strategist Mia Luostarinen. The ad was produced by Otto Tuotanto.
See the campaign presentation on YouTube:
MORE DETAILS:
Mira Träskelin, Head of Content and Creative, Avaus
mira.traskelin@avaus.fi, +358 50 407 9490.
Tuula Colliander, The Children and Youth Foundation, Executive Director
tuula.colliander@nuori.fi, +358 40 575 3626
The Finnish Children and Youth Foundation was established in April 2001. At the time, there was no organization in Finland doing proactive youth work in cooperation with companies. There was also concern about the future of children and youth. In addition to Stenbäck and Järvenpää, the Lions Club of Finland, Folkhälsan and Suomen Itsenäisyysrahasto / Aseman lapset ry were involved in establishing the foundation. Finland was the first of the Nordic countries to establish a national foundation that belongs to the International Youth Foundation network.
Avaus Marketing Innovations specializes in creative content, data, analytics and technology solutions for multichannel marketing. The company has 150 employees in Finland, Sweden, and Poland.
Contact us