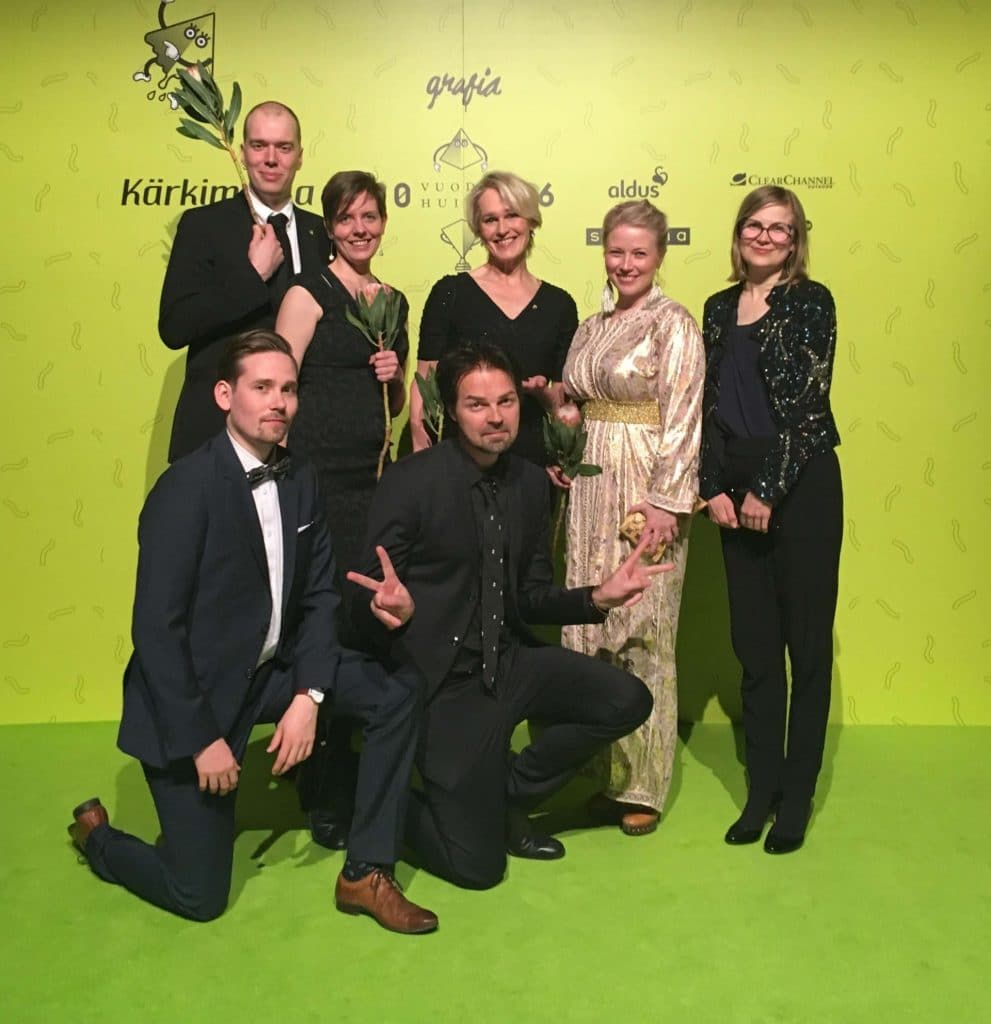 The pro bono campaign #promise2listen by Avaus Marketing Innovations received the Gold Award at Grafia's Vuoden Huiput competition for best Finnish design. The campaign was based on real stories from young people involved with the Children and Youth Foundation.
According to the jury, the campaign received the Gold Award for providing a fantastic example of how an advertising campaign can be used to awaken people and change their behavior and the world.
Marginalized young people are not heard because the parents and authorities close to them are too busy to listen. If the community ignores the young person, the young person will end up ignoring the community. Only listening will help.
"The campaign had a strong, touching message. It was authentic and carried out on young people's terms," explained Mira Träskelin, leader of the creative team at Avaus, at the Vuoden Huiput award ceremony.
At the beginning of the campaign, stories from young people were shown on YouTube. After ten seconds, it was possible to skip the videos. Later on, new videos were targeted at the same viewers. The viewers who had skipped the video were shown a short clip mentioning how many times the end of their story had not been listened to – showing a text at the bottom of the screen: I skip you. The video skipped its viewer.
This was a symbolic representation of the vicious cycle created by people not paying attention to youth, and the mechanism by which young people are overlooked in society. A promise was made: #promise2listen.
Vuoden Huiput is the biggest creative design competition in Finland. Organized annually, the event seeks to improve the level of design, promote creativity and originality, and develop the professional competence of designers. This year, the competition was organized for the 37th time.
The team responsible for creating the campaign included Tuula Colliander, Executive Director of the Children and Youth Foundation, Jyrki Poutanen, Creative Director at Avaus, AD Tuukka Paikkari, copywriters Tiina Kaakkunen and Joonas Kuisma, motion designer Maarit Pohjanpalo, graphic designer Heini Ruuskanen and strategist Mia Luostarinen. The ad was produced by Otto Tuotanto. View the introduction to the campaign on https://www.youtube.com/watch?v=NE47maBG7-M
Contact us