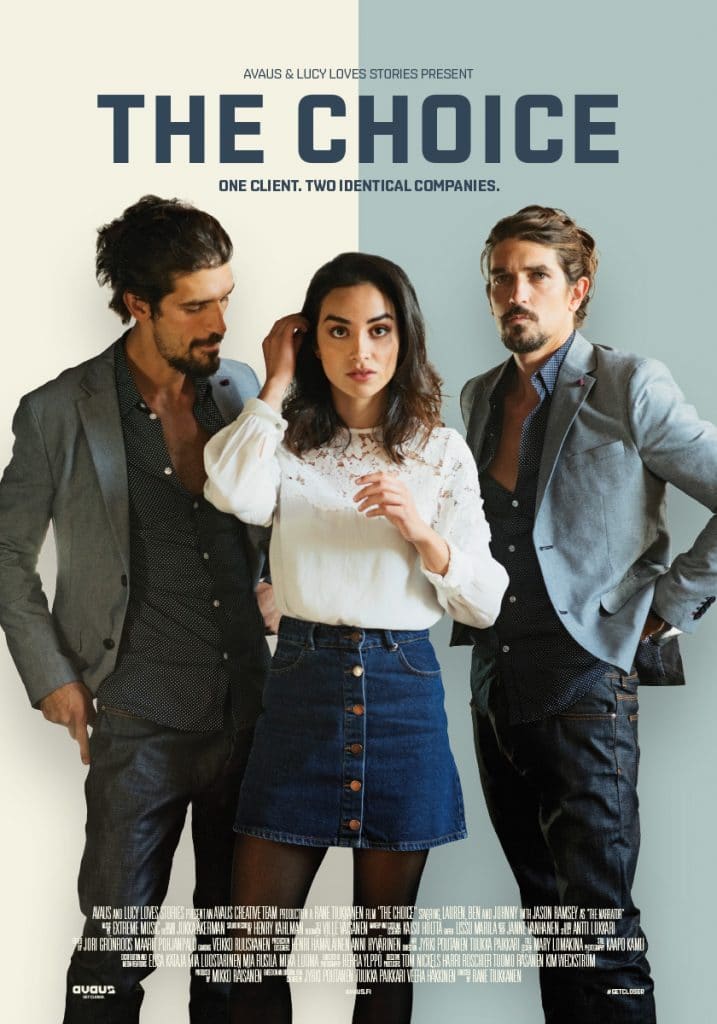 Avaus' short film The Choice has been nominated as a finalist at the prestigious New York Festivals World's Best TV & Films. The film has been created by Avaus and produced by Lucy Love Stories.
The short film underlines the importance of customer data in marketing. "Over the past few years, the phrase 'customer data' has been thrown around countless times by marketing people in meeting rooms around the world. We wanted to find an emotional and entertaining way to communicate this very abstract subject and tried to make it concrete and understandable for pretty much anyone", says Jyrki Poutanen, the creative director at Avaus.
The competition will be held for the 57th time. This year it has collected entries from over 50 countries. The Choice, competing in the PR category, is the only Finnish work shortlisted for the festival's TV and Film awards. Among other category finalists, there's work for e.g. Volvo, Vodafone and BBC.
The film's original idea and screenplay are credited to Poutanen, Tuukka Paikkari and Veera Häkkinen of Avaus and Rane Tiukkanen of Lucy Loves. The film was directed by Tiukkanen and produced by Mikko Räisänen.
You can watch The Choice here:
https://www.youtube.com/watch?v=Ux2TrToialE
All the competition's finalists are listed here:
http://www.newyorkfestivals.com/tvfilm/main.php?p=2,37
The winners will be announced in Las Vegas on March 19th.
Contact us