This blog trilogy incepted from our office discussions and from our determination to better express why we believe that a "growth hacking process" is so important for companies in this age in which we live. We believe that adopting the mindset and the systems that nurture this way of working is essential for companies operating in the uncertainty and complexity of today.
Working as a "growth hacker", you get used to people not understanding what your job is. It can also be hard to explain it yourself. Fact is that being a growth hacker is a little bit different in every new assignment. It is also very similar. Since you are at the intersection of many disciplines, you are expected to be proficient in all of them. And in a way you are, a little bit more every day, but only with a little help from your friends and teammates (and Google search).
Turning the uncertainty into fuel for success
We have noticed that different companies cope differently with fast-moving digitalisation. At the core of these differences is how accelerating change and growing uncertainty, in the current business environment, affect corporate decision making. Compare a lean start-up to a bureaucratic organisation to see the difference.
The success of a start-up depends largely on how fast it can recognise whether it's business model is creating value or not. There is no middle road. This mindset naturally directs the focus of the management on learning and iterating quickly. Meanwhile, the bureaucratic organisation typically focuses on not failing. Having a weaker sense of urgency means more missed opportunities and can lead to accumulation of junk as the organization keeps focusing on tasks that don't necessarily provide value to the end user.
Entrepreneurs typically look to create value through harnessing the new opportunities and synergies that they discover in the business landscape. They are searching to create something new that people value, and they don't mind disrupting whole industries in the process. On the other hand, bureaucratic organisations, due to the pressures to perform on a quarterly basis, tend to focus more on replication and producing more of something that is already there. They prefer an environment that is less complex and less uncertain.
That is why companies that are drivers of change in different industries, the companies that render other companies and services obsolete, likely follow a mindset that is similar to the start-up approach. Every industry faces the same complex and uncertain world full of opportunities and threats, but only a few companies thrive on this uncertainty.
Luckily, we know from experience that it's not only the small players who can turn the uncertainty into fuel for their success.
The fastest learner wins
Our mission at Avaus growth hacking discipline is to help organisations to adopt an agile way of responding to complexity. We believe that the biggest success stories are not created by hero innovators alone, but dynamic cross-competence growth teams that find opportunities and solutions through the process of high tempo experimentation. The competitive advantage of the growth team is that it enables the organisation to learn faster than its competitors about what makes the customer "stick". The benefit for the customer is that organisations able to transform based on feedback, are most likely to offer improvements in services and products that create real value.
Indeed, we are seeing that growth in business is increasingly originating from something like a supercharged game of learning. In this game, the bet is on human behaviour. The one who learns the fastest and is able to scale that learning across the organisation, wins. The complexity of this game requires a high-level strategy that recognises that very often the relationship between cause and effect is only obvious in hindsight. Thus, no matter how powerful the martech stacks, algorithms and computers that we have, experimenting with what works and what doesn't work is vital for learning what creates value.
That is why we always say to our clients that establishing an operational growth team is a good start but not enough. The transformation, to be better able to take advantage of opportunities in the volatile and complex market, must also happen on the top floor. On both operative and management levels, a growth hacking organisation has to adopt a unique mindset of dealing with complexity and uncertainty. We must learn how to learn, fast and furious. We must evolve to become the driver of change.
In our next blog post we'll present our way of running the growth hacking process.
Read part 2 here
Contact us
Writers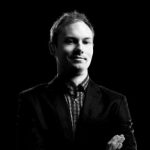 Kimmo Ihanus
Growth Hacker at Avaus
kimmo.ihanus@avaus.fi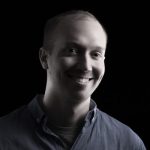 Aleksi Immonen
Growth Hacker at Avaus
aleksi.immonen@avaus.fi